Workshop - Arithmetic & Homotopic Galois Theory 2023
This event is the opening workshop of the LPP-RIMS AHGT International Research Network. Its goal is to provide the core members with a general scientific overview of the topics of the network, and to initiate a decisive momentum for collaborations and for the coordination of individual initiatives.
The workshop Arithmetic & Homotopic Galois Theory 2023 is the first of a series of three to report on progress in AHGT.
Speakers & Program
List of speakers:
The program & schedule can be found here [AHGT23 Program - PDF].
Pictures of the event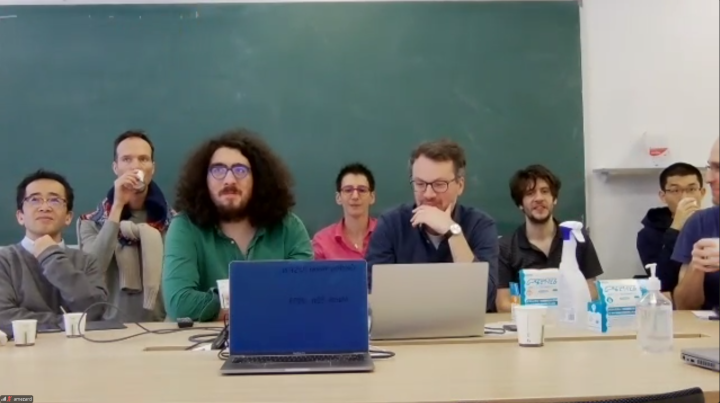 List of participants
The workshop takes place as a hybrid workshop with ENS Paris and RIMS Kyoto as local sites, and a live connection by Zoom. A temporary and private access to the recordings of the talks are provided to participants of a non-compatible time zone.
Site RIMS Kyoto, Japan [28]
Site ENS Paris, France [20]
On-line attendance [46]
This workshop is open to the core and partner members of the network; please contact one of the organizers in case of interest.